Turftech is fully equipped and skilled to build or renovate any sports surface including cricket wickets, rugby or football fields, polo fields and golf courses.
Turftech owns the largest and most advanced turf construction and renovation fleet in New Zealand.  We offer a comprehensive range of construction services, encompassing the entire construction process from initial consultation, design and consent applications, through the works process to final grow-in and maintenance.  Our services include irrigation and drainage installation, as well as surface shaping and dual grade laser levelling.  We have all the necessary GPS mapping equipment to allow us to design and document the construction of any turf surface.
Our renovation services include verti-draining, coring, core harvesting, accurate surface removal, large and small scale top-dressing, scarifying, sweeping, dimple seeding, drill seeding, agrichemical spraying, fertilising, vibra-moling and mini-moling.
We currently provide renovation services to a large number of golf courses, schools, universities and councils,  throughout the upper North Island.
For more information on our construction and renovation services, please contact Aaron Hutton on 021 702 704 or aaron@turftech.co.nz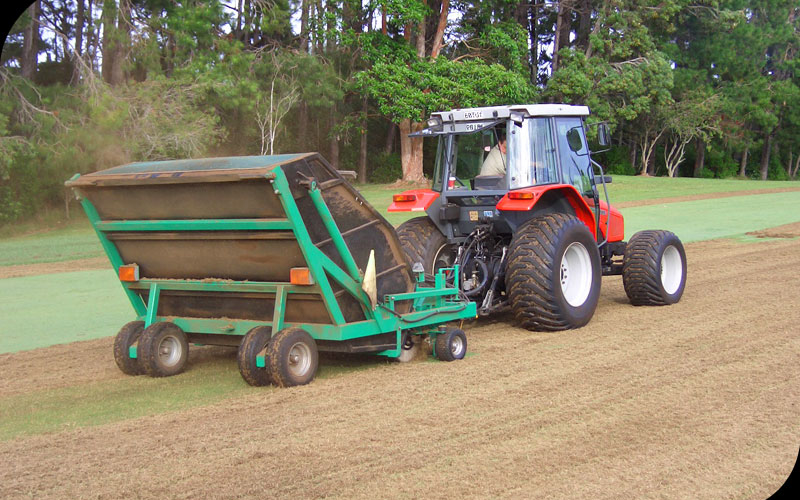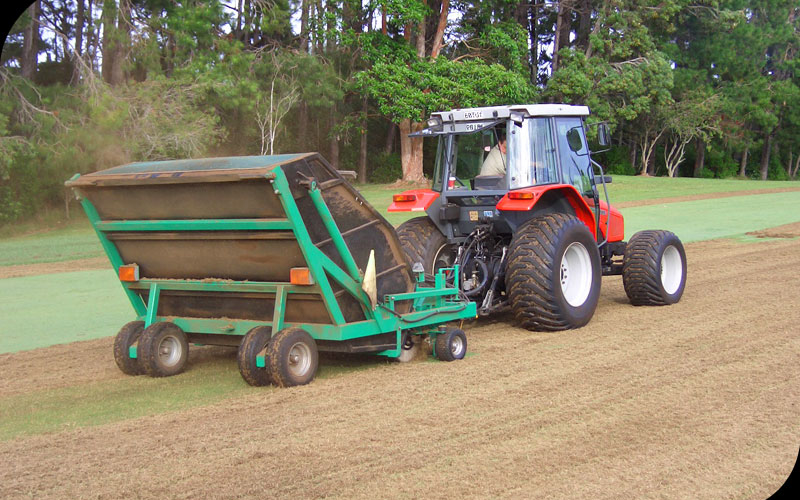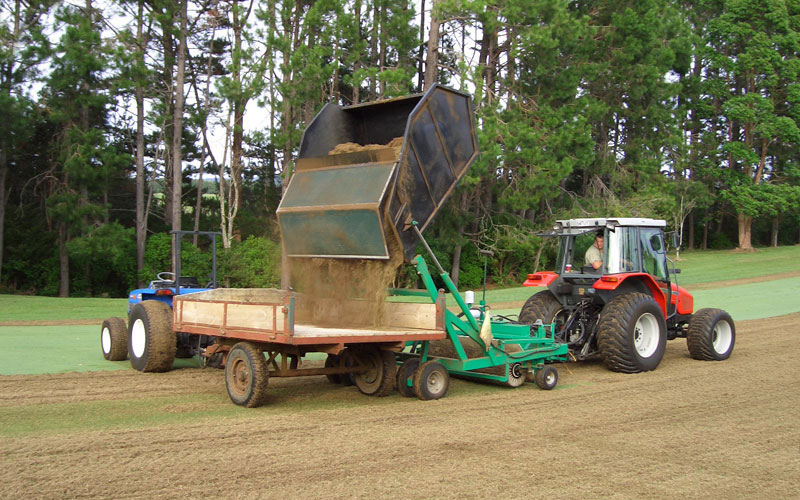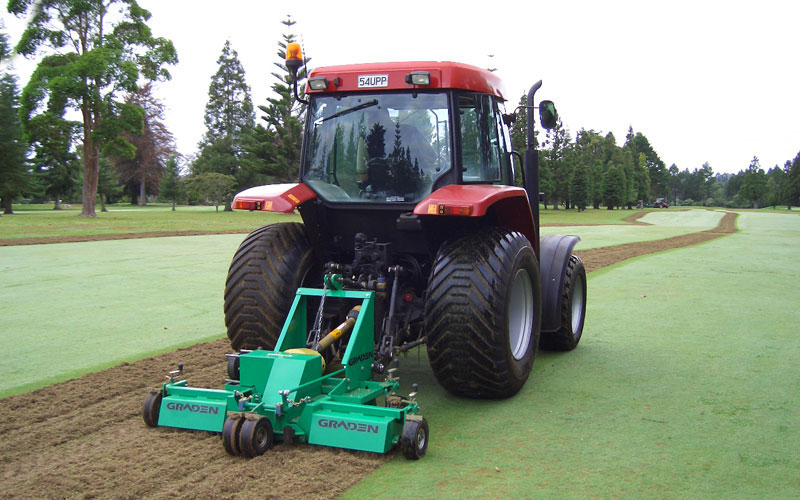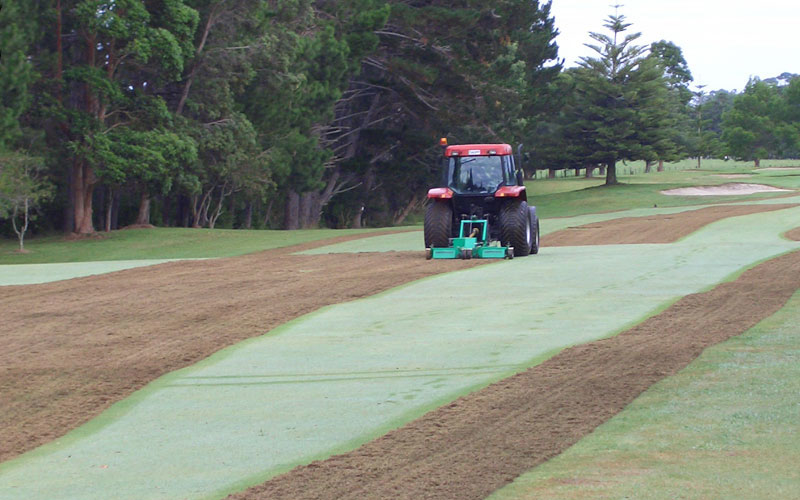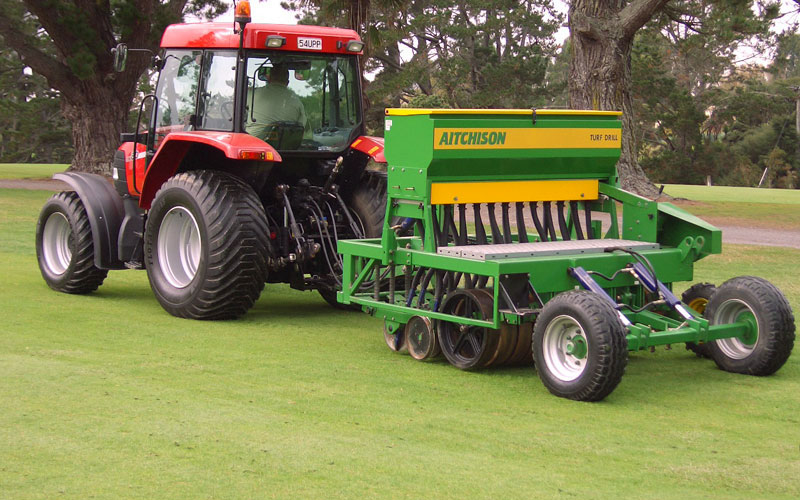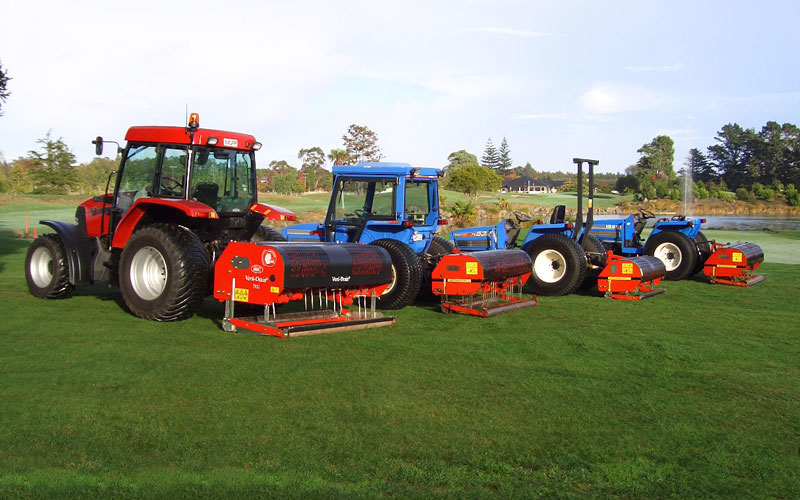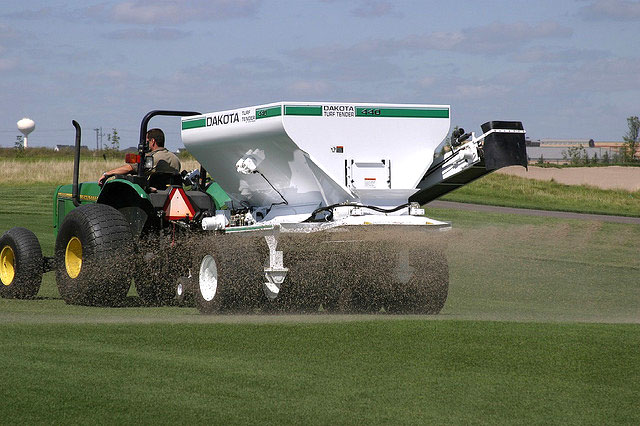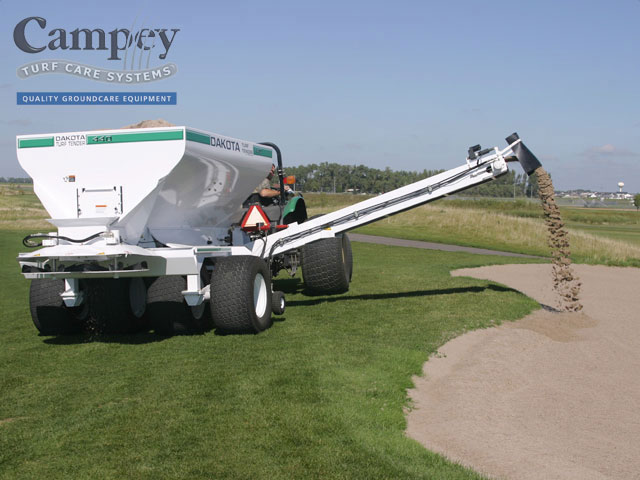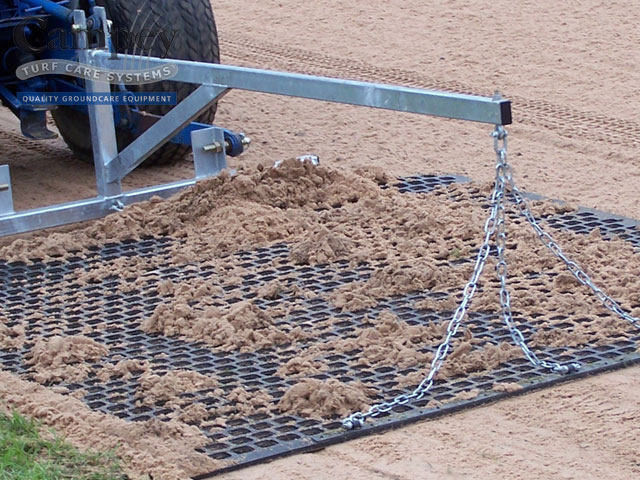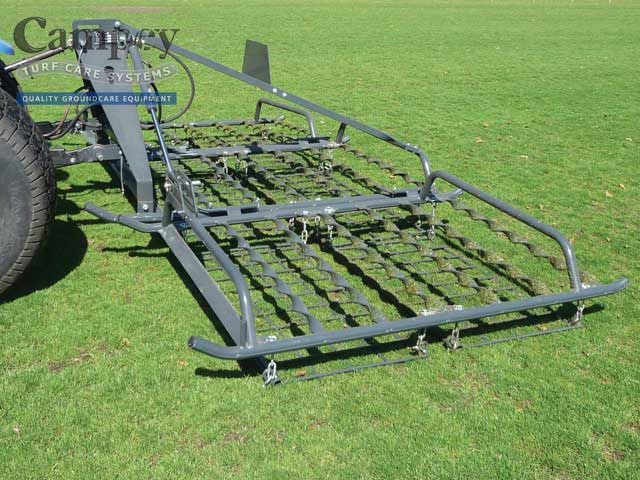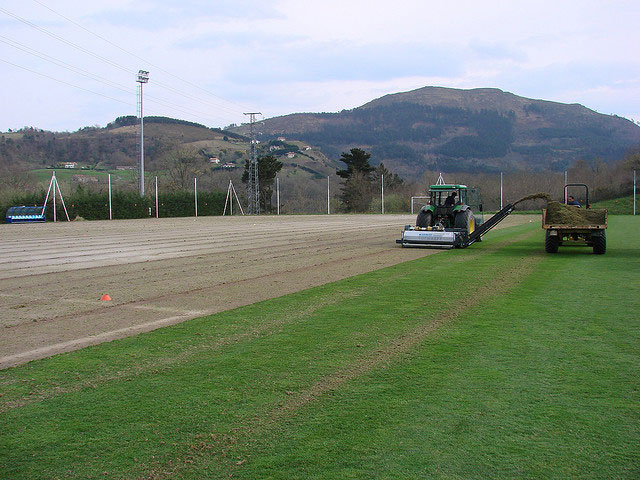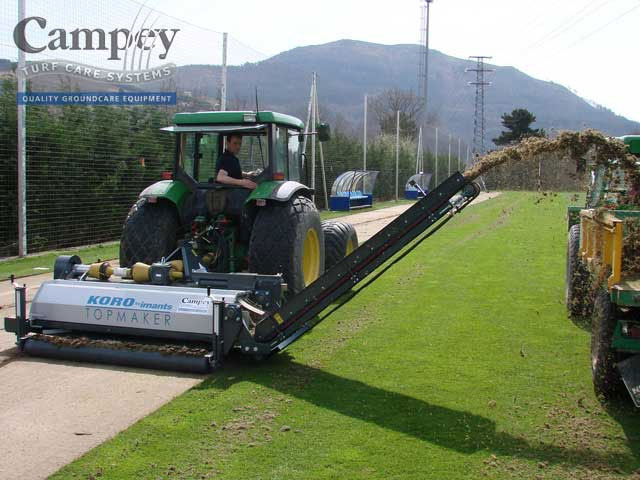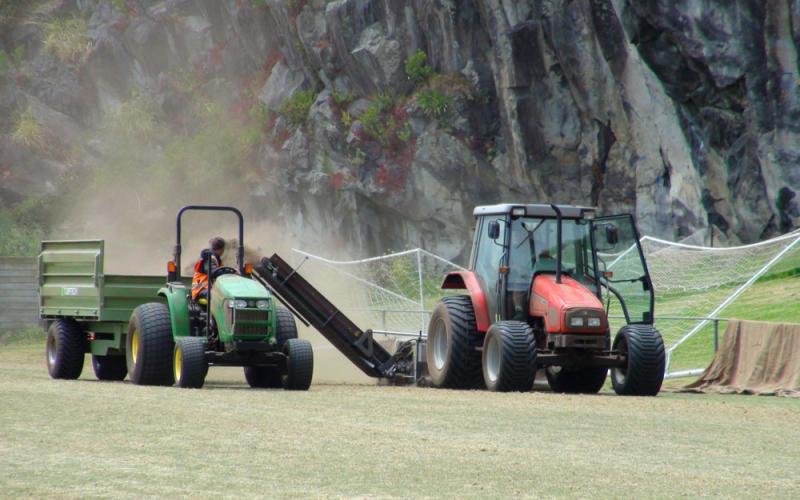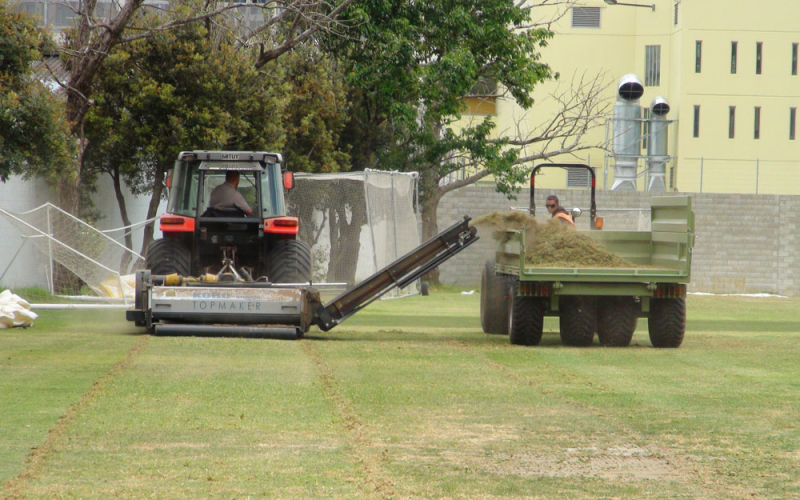 Turftech Topmaker scarifying