Turftech Rugby Field Upgrading and Renovation Work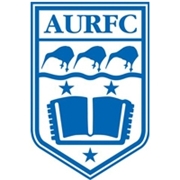 We are pleased to provide a brief testimonial for the work carried out by Turftech over the past 2 years on rugby fields 1 and 10 here at Colin Maiden Park.
As background, the main rugby pitch (CMP 10) had deteriorated to the point that it was unplayable for large periods of the 2010 club rugby season. We tried to manage the workload early in the season however one wet Saturday was all it took to tip it into an unplayable condition from which it never recovered. This is a field which had not been used for training or Junior rugby at all, being typically used for just two Senior matches each week. It remained unplayable throughout July, August and September with several matches and tournaments having to be moved to alternative fields and venues. This caused a range of issues with Auckland Rugby, University Sports and Recreation Department and within our own club.
In December 2010, Turftech started the first stage of upgrading work by designing and installing a primary pipe and drainage system which consisted of lateral drains spaced at 10 meter centres. They then fenced and resurfaced the field establishing Regal Stay Green Kikuyu from seed. Although it would have been ideal to continue into a second stage at the same time, funding constraints prevented this.
By March 2011 a full cover of Kikuyu was established and this was over-sown with Ryegrass for winter. The drainage improvements were immediately apparent and although we had to manage the workload on the field throughout the season we were happy with the progress which had been made given the budget constraints.
By October 2011, the Kikuyu cover had returned and in December 2011 Turftech installed the TopDrain Sand Slit System as a secondary drainage structure to link in with the stage one work. The field was fenced to prevent any use and allow the Kikuyu to reach across the sand slits and was then over-sown with rye again for the winter.
During this past winter, 100% of scheduled matches have been played on the field from early April, with a final four matches taking place this weekend with lnterfaculty Rugby finals. We adhered to Turftech advice and limited the use to just two Senior matches each week throughout the club season, which was handled comfortably and would feel confident that this could be expanded next year once the grass cover has established further.
Although no more than six months since the upgrading work has been completed we already consider Colin Maiden Park 10 to be one of the best if not the best Premier club rugby field in Auckland. This is considered a significant feat given that it was considered the worst Premier field in the middle of 2010.
We are very appreciative of the work Turftech have done. They were flexible in spreading the upgrading over two summers and working around our commitments to Touch Rugby competitions. We were kept regularly informed about the timing of work and Aaron has always been available to discuss any issues or questions that we have had. This has been very much appreciated as we are a third party to the actual contract.
There is still additional renovation and upgrading work in the pipeline at Colin Maiden Park and should the opportunity arise we would be more than comfortable having Turftech as the contractors involved.
Yours sincerely
AUCKLAND UNIVERSITY RUGBY FOOTBALL CLUB